Our Team
Meet your local insurance experts.
Outstanding service starts with an outstanding team. Meet the professionals behind Barnes & Reynolds Insurance, Inc.
---
Tiffany Krake, CIC, CISR
Direct Phone – 503-244-7546
Email – tiffany@brinsmail.com
Mother of son, Carson and daughter, Lexi, Wilson High School Softball Coach
Insurance Agent/President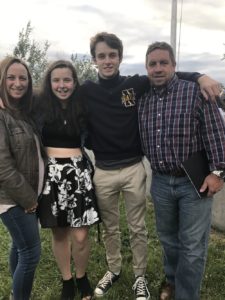 Tiffany started with Barnes & Reynolds insurance two days after graduating from Willamette University. Her father, Peter Reynolds and his business partner, Michael Barnes, asked her to join their agency back in 1994 and she jumped at the chance. She lost her father in 2012 and Michael in 2015, but learned much from them over the years. When she is not in the office, she is usually on the softball field coaching her daughter. She has played and/or coached softball since she was 5 years old and enjoys spreading her passion for the game to the young women at Wilson High School. Her son played baseball for Wilson High School and now attends college in Eugene. In Tiffany's free time she enjoys playing yard games and having barbecues with family and friends…and you will usually find her dogs, Baxter and Hermie, by her side. Her favorite place to be is their family cabin in Cannon Beach enjoying hiking, golfing, and playing in the sand with her husband and kids. She loves road trips, reading, watching her shows on TV, and going on walks. She enjoys the challenge and ever-changing landscape of the insurance industry. Every day is different and there is never an end to what can be learned.
---
Laurie Osborn
Direct Phone – 503-244-7546
Email – laurie@brinsmail.com
Mother of daughters Amy & Carlee, entertainment planner, animal lover
Insurance Agent/Vice President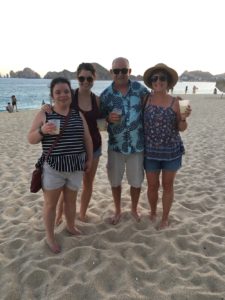 Laurie began her career in the insurance business straight out of Portland Community College as Michael Barnes' secretary in 1984. Shortly thereafter, Michael, Peter Reynolds and Laurie formed Barnes & Reynolds Insurance. Even though Michael and Peter are no longer with us, Laurie along with Tiffany continue to run the agency. In her free time Laurie enjoys long bike rides with her husband, family and friends; walking, cooking, and traveling. She is also a fan of all things "entertainment" including concerts, movies, plays, comedy shows, TV, and dining out. Supporting Amy's special needs programs including choir and play performances by "Voices Unlimited", art shows at Albertina Kerr's "Portland Arts & Learning Center", and "Oregon Special Olympics Games" are rewarding for Laurie, Tiffany and our extended families. Long weekends to visit daughter Carlee in Los Angeles are a priority as well.
---
Need an insurance quote? Get in touch!
Access quotes from Oregon's most trusted insurance carriers. It's comparison shopping at the click of a mouse.